If you've lived in Bahrain through the 80's or early 90's, and more especially if you've lived there till today and witnessed how everything has changed, look through this list, and see what you can remember! (Probably more relevant to those born in the late 70's early 80's... Take a look!)

If you remember anything else you feel could be added to this list, let me know!



----------------------------------
Remember the days when...
If you wanted to go to Saudi, it had to be by Plane or Boat! The Saudi Causeway didn't exist!
All phone numbers in Bahrain were only 6 digits; Even mobile phones were like 456654
When Awal Cinema was the only cinema showing Western Movies in Bahrain! And at 7.15 every Thursday seems half of Bahrain was there to catch the new weekly movie!
The Juffair road was a totally empty area! No restaurants or coffee shops there!
When GOSI cinema first opened and everyone thought, WOW! 2 cinema screens! Now we have a choice!
No Satellite TV, Showtime, Orbit, or even MBC 2 and MBC4.. Even BTV didn't exist; back then we had Bahrain channel 44 in arabic, and channel 55 in english!
When McDonalds first opened back in 1994 and was the place to be!
Seef, Dana Mall, Bahrain Mall and all those others didn't exist! Back when the place to shop was Yateem Center!
If you wanted to go to college, you go to University of Bahrain! AMA, NYIT, UCB and all those other colleges didn't exist
There was only ONE bridge from manama to muharraq!
Cool places to hang out: Sindbad in Exhibition Rd for video games, Qassari waterpark, Bushehri, Funland!
When Seef first opened and Debenhams was the end of the mall!
Internet? What's that?
Way before mobile phones existed, and the "cool" people used to have Pagers/Bleeps!
And if you wanted to call someone, you either used the house phone, or a pay phone! No mobile phones!
Remember paging someone with a bleep code? Eg. 143*010
We didnt have Bahrain Financial Harbor, World Trade Center, Muayyed Tower, NBB Tower etc.. Back when the tallest tower was maybe Hawaj Tower in Salmaniya?
Back when we actually had a 1 FILS COIN! Also, 20 dinar notes were purple, and 100 fils coins were all silver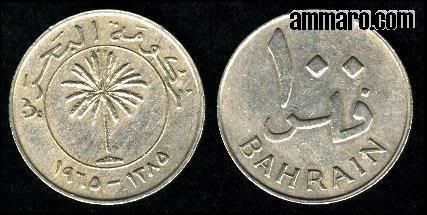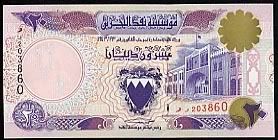 And 500 fils used to come in a note, not a coin!
Baba Yaseen, Um Hilal
Remember the old commercials? Beeb Beeb 7aleeb 6azej! El meera el meera, 6areeq el damam!
Back when Dairy Queen was not "Grill & Chill", and all DQ's used to be Red and Maroon (remember the original DQ Salmaniya?
Before flash drives, DVDs and CDs... And before regular disks, we had those huge soft plastic disks; thats where the word FLOPPY DISK came from!
Video games; playstation didn't exist, we had Atari! The black box with 3 million games, and the black joystick with the red button Family game and sakhr video games!
Old cartoons; 3adnan wa Lina, Senan, Lady Lady, Transformers, G.I.Joe, Sanafer etc...
TV Shows; The A-Team, Knight Rider, khalti gmasha, el bait el 3od, al manahel, eftah ya simsim...
3ain 3athari was actually open to the public, and yes, the 3ain actually had natural spring water!
Remember when Pepsi, Coke etc used to come in glass bottles that you can only open with a bottle opener? And they used to cost 125 fils, but if you take the empty bottle back you get 25 fils... lol...
Back when newspapers were only 100fils, and bread (5ubz 5abaz) only cost 10fils each
Ice cream el qursaan (pirate), ameera (princess), Muharej (clown), sarookh (3 color icecream), the small icecream cone with a small chewing gum ball at the bottom
No DVD's or VCD's... But we had two types of video tapes! VHS and Betamax (the small video tapes)
Televisions had no remote control! We actually had to get up to change the channel or volume!
Remember all TV's needed antenna's (ariel), and we had that little box we rotate to get clear reception
For what? Formula 1? Whats that??
Back in the days when MSN messenger didn't exist! When we first got internet in Bahrain and everyone started chatting using Freetel or MIRC. Then everyone moved to ICQ!
Back when Salmaniya Roundabout was actually a Roundabout! (Ok that wasn't really too far back...)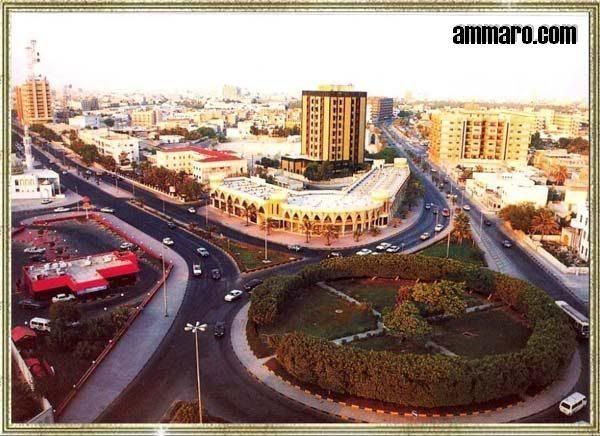 But no matter how things evolve in Bahrain, how fast it moves, how developed it gets, or how many things change in it, it will always be home to us, and we will love it no matter what!